Family Struggles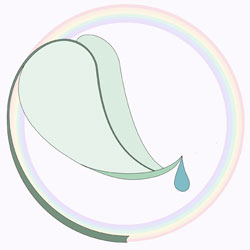 All families face obstacles somewhere along their journey. From childhood through old age, we run into difficult situations that leave us reaching out to others for help. It is a known fact that we learn best from those who have walked a similar path as ours. Below are some areas in which Graceful Journeys is able to walk with you as you navigate these waters of life.
Dementia Care: Persons with dementia, of all types, require unique and individualized care, along with special respect and attention. How we care for members of our family while maintaining a healthy balance helps the family cope. Graceful Journeys supports both patient and family.
Graceful Journeys has personal and professional experience working with dementia patients on a spiritual level. Should your loved one be at home or in a facility, Graceful Journeys will be there for you.
Teenage Years: These are often the most problematic and rewarding times of parenthood. Frequently, our teens find themselves facing issues that are better shared with a third party. Graceful Journeys has experience with middle school through college age students. The approach is simple: one-on-one conversation. Over the course of weekly visits, a trust is gained and goals are established. Then comes the plan to achieve these goals. Mutual respect, self discipline and accountability will be the basis upon which the relationship between Graceful Journeys and the client is based.
Faith Issues: From the day we are born, we try to achieve our independence and personal identity. How our lives fit into the bigger picture of the world around us can tax our physical, mental and spiritual selves. Graceful Journeys will support you in your faith journey by helping you explore, in a safe environment, your own sacred path.
Infertility/Miscarriage/Infant Trauma: In our society we have the tendency to take a healthy birth for granted. When this is not the case, life becomes unbearable.Graceful Journeys will help you navigate through the pain and suffering at this time in your life.